Food photographer Kiev
food photographer kiev, menu photography, photography of dishes for menus, exit services photography of kiev, food photography for a restaurant, photography of horeca, photography of dishes for menus, food photographer prices, food photography, photography of dishes, food photography, food photographer, photography of menus, food photography, food styling, interior photography, virtual tours 360
Do you know this feeling when the sight of a picture of a delicious burger or juicy steak awakens your hunger? It seems that you just forgot to have breakfast, but in fact, this is my doing.
Hello! My name is Alexander, and I provide the services of a food photographer in Kiev. My task is to preserve the taste of food in every shot.
Now for an interesting fact:
German scientists have found that beautiful photographs of food make even a well-fed person want to eat. This is because when viewing such images, the hunger hormone is produced.
So we figured out why the appetite wakes up from burger advertising. An experienced food photographer can capture even the most ordinary food as if it was prepared in a Michelin-starred restaurant. Actually, this is what I have been doing for the last 15 years.
As a food photographer, I create more than just a pretty picture. My task is to make your future client, looking at the photo, hear the crunch of a freshly baked baguette, feel the aroma of a juicy steak and imagine a piece of chocolate melting in his mouth.
Each project for me is a unique gastronomic story with its own atmosphere and soul.
Food photographer Kiev: services and features of work

Food photography is a powerful marketing tool for your business, a way to stand out from the competition and increase sales.
Proven: 65% of people perceive visual information better.
If your restaurant website does not have high-quality photos, you lose 65% of potential customers. And we can fix that right now.
Here is a list of my services:
Preliminary consultation of the client for the best organization of the shooting;
Photographing dishes for the restaurant menu;
Shooting food preparation;
Interior photography of restaurants;
Virtual tours of 360 restaurants;
Food stylist, food compositions, shooting for headings;
Shooting food for the delivery menu;
Exit photo studio;
photography horeca.

Food shooting for a restaurant menu in Kiev
Menu photography is a well-established work of a team of professionals in their field: the chef creates gastronomic masterpieces, the food stylist is responsible for the composition, and the photographer conveys this beauty in the frame.
A food stylist works with me in my team, thanks to whom the photographs of food look even more appetizing, the ingredients turn into real art compositions, and every detail works to make the consumer want to buy, order or visit a restaurant. Food styling is a subtle art that doesn't need special effects, additional decorations or filters. Compositions are created from products, ready-made food and dishes, and with the right light and from the right angle, successful shots are obtained the first time.
Photographing food and dishes for a restaurant menu is important, first of all, to attract customers, so that when they see an appetizing dish, they have a desire to order it. But also the shooting of the menu is needed for the technological charts of the cooks, so that they prepare the dishes in accordance with the advertising pictures.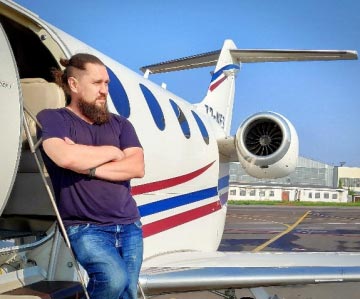 Photography of interiors in a restaurant
Food photography for a restaurant includes more than just food photography. Visitors also come to spend time in a pleasant atmosphere, enjoy the environment and relax in comfort. You can convey to them the atmosphere of your institution using interior photography. These are the details that are important for the guests of the restaurant - beautiful soft sofas, secluded tables by the window, original decor on the walls or a cool bar counter. When a person, viewing such photos, imagines himself in this interior, consider that he is almost your client. It remains to show him delicious photographs of the dishes - and he is halfway to you.
Another way to convey the inner atmosphere of your establishment is to make a virtual tour that creates the effect of being in a restaurant and fully shows the interior, including details that are not always possible to convey through photography.
Photogaphing food for a delivery menu
Food delivery from a restaurant is a popular service in Kiev and other large cities. But here, when working with clients, there is a specificity. A person sits on the other side of the screen, at home or at work, he cannot communicate with the waiter, feel the atmosphere, and the only thing that helps to make a choice is high-quality photos of food for delivery. They also have their own requirements, and I must take them into account when working with such photo content.
Photography horeca
In addition to restaurants, food delivery services are provided by online stores, and photos of fresh vegetables and fruits, mouth-watering meat or crispy buns are also useful for them to increase sales. Thanks to beautiful photos of food, a person will order much more than he intended, because visual perception plays a very important role.
---
---
Restaurants photography
Exit services photography is the ideal solution for restaurants. Agree, it would be very expensive to deliver groceries or ready-made meals to a photo studio, especially if you need to photograph dishes "in the heat of the heat." In addition, you can film dishes in a real kitchen, show them behind the scenes of their preparation.
I work on modern equipment that allows me to shoot any complexity and at any time of the day. This is a full-fledged mobile photo studio with everything you need for a high-quality result.
photography of dishes for the menu: prices for services
If you need a professional food photographer, the price of whose services does not bite, then feel free to contact me. Why me? It's simple:
Colossal work experience - over 15 years
Exit photo studio - shooting can be organized right in your restaurant
Help of a professional food stylist
Affordable prices
I told you everything about my work. Now it's your turn to tell me what kind of food photography you need. Write or call, because now you know exactly why your business needs a food photographer. We can discuss the cost individually.